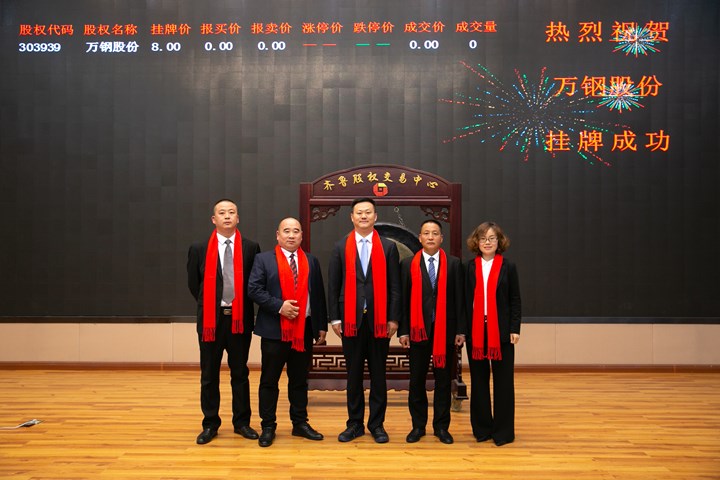 Company Listed Successfully
by admin 2020 May 14 1188
On October 15th, after 21 years of development, our company has finally successfully listed. Now, we have more aspects to show our strength to our customers, and we are happy to share with you.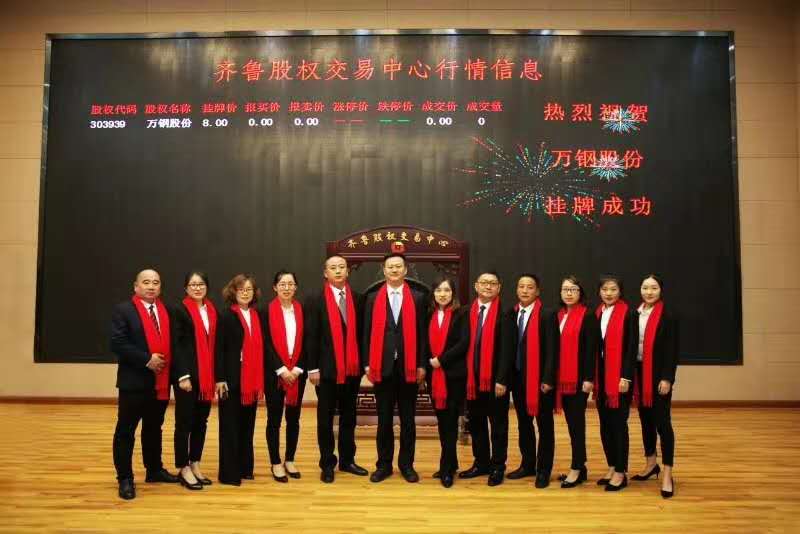 Warmly celebrate the International Business Department of Wangang Corporation in the success of being listed on the Qilu Stock Market! Stock Code: 303939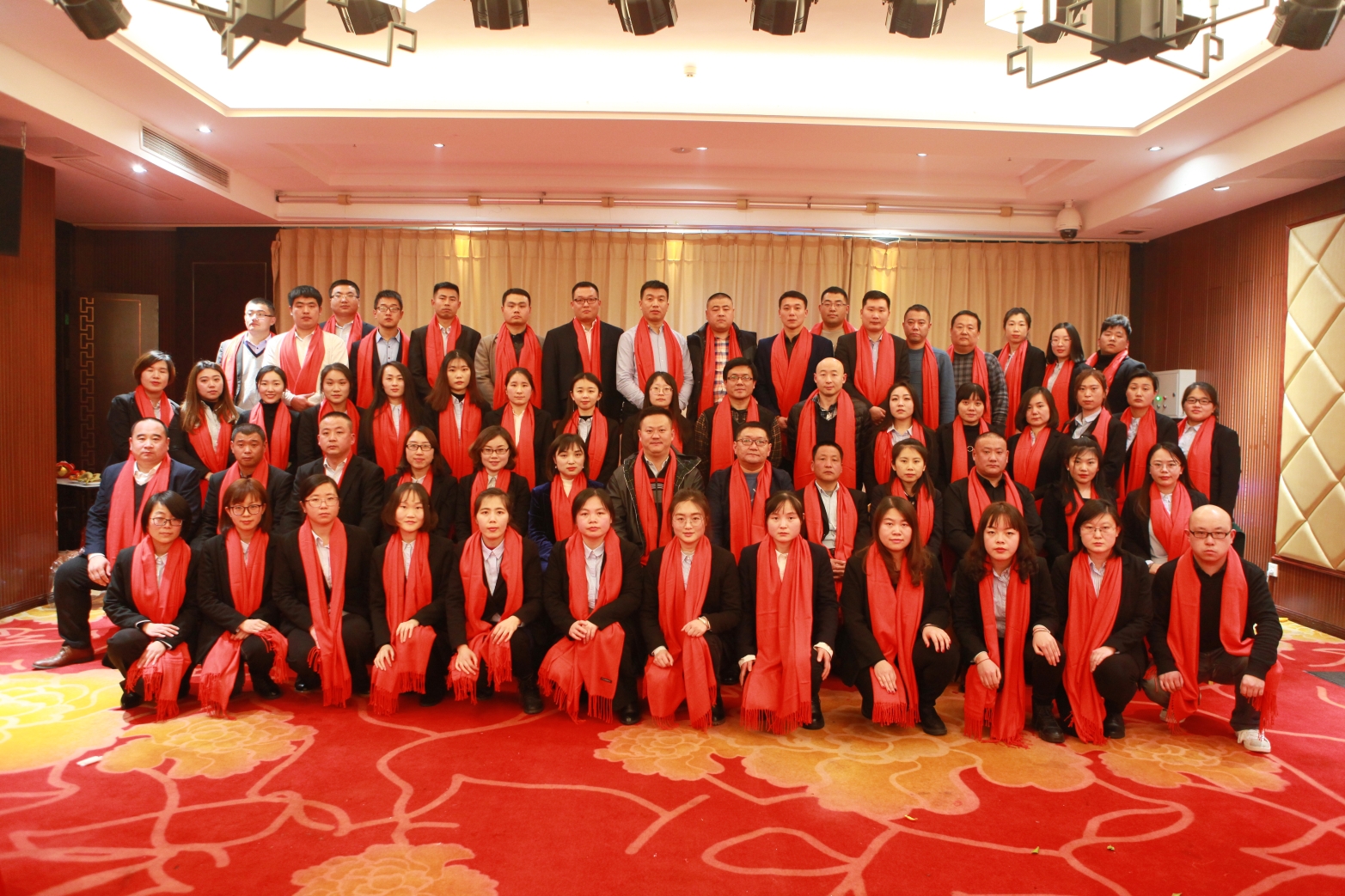 We sincerely appreciate the support and help from domestic and foreign customers as well as friends from all sectors of the community. We will always serve you with our core values of trust, cooperation, focus and sharing. We will make greater efforts in the future to benefit our customers with greater achievements, staff and society in return.
Thank you all !