Product Description
Wholesale torispherical head for pressure vessels
Product Show:
♦ Quality: strict control of raw materials and the production process;
♦ Advanced technology, best quality, defect detection, quality control reputation first, good after-service;
♦ No cracks, delamination, inclusion, and other defects;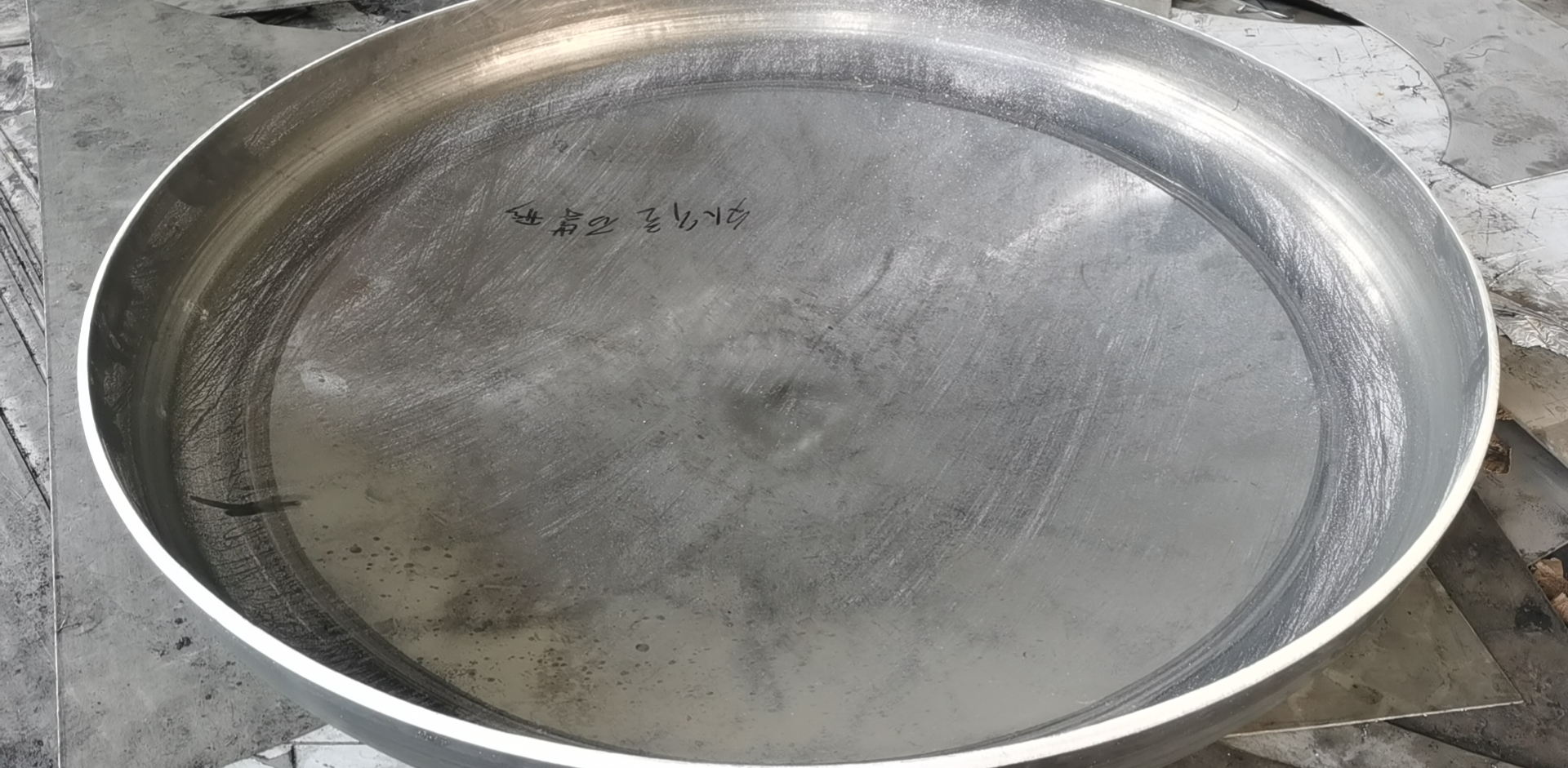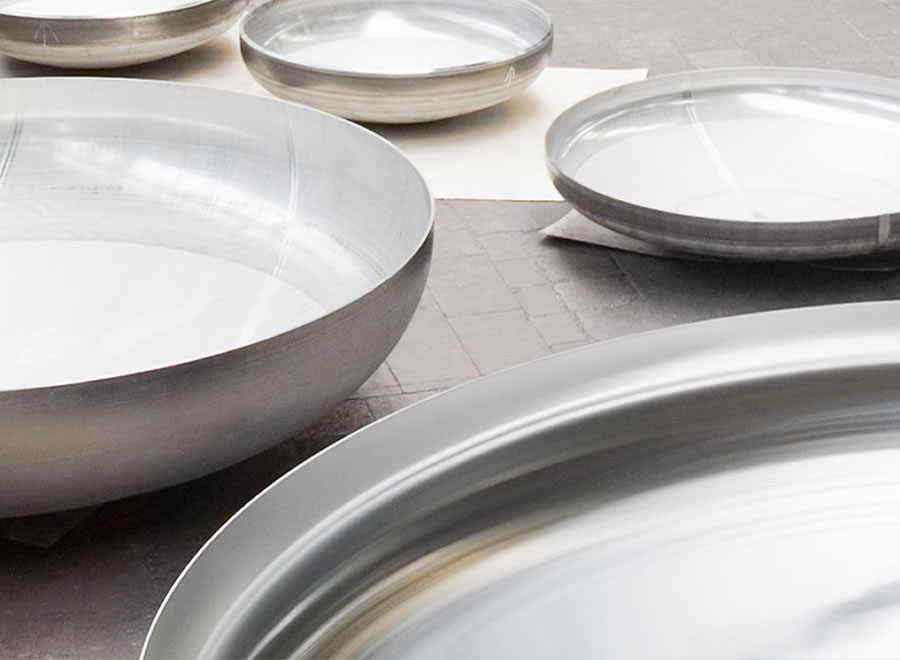 Product Specification:
Material

Stainless steel, carbon steel, aluminum, special steel, etc.

Grade

Carbon steel, Stainless steel, Aluminum, Titanium, etc.

According to customers requirement

Color

Natural torispherical end

Reduction ratio

About 10% torispherical end

Certificate

ISO9001, CE, ASME, CSA, SGS

Standard

ANSI, ASME, MSS, API, DIN, JIS

50mm-10000mm with integral formed, larger sizes with subsection formed can

be specified torispherical end

2mm- 300mm torispherical end

Surface Treatment

Sand blasting, pickling, polishing torispherical end

Technology

Hot pressing, cold pressing

Test

UT, RT, MT, PT, ET

Mainly for pressure vessels and boilers in diverse industry such as oil, chemical, winery, pharmaceutical, environmental and military.
Product Size:
We also can provide customized size to meet the different needs of customers.
Product Process:
Picking Steel---Cutting---Welding---Heating---Spinning---Stamping---Trimming
---Quality Control---Warehousing---Transporttation
Packaging & Shopping:
In the process of transportation, in order to ensure the safety of product transportation, we use wooden cases, iron frame, plastic bags and other wooden pallets, or according to customer's requirement. torispherical end
1. Iron Frame torispherical end
2. Wooden Box
3. Ron pallet
4. Wooden pallet.
5. Professional fixation
6. Customer's requirment torispherical end
About Company:
1. The company main products contains: spherical shell plates, elliptical heads, dish end , flat bottomed head, spherical head, expansion joints, corrugated furnace and other non-standard shape items etc.
2. Throughout theyear, there are every types of standard stock heads in stock to deal with customers urgent need.
3. Our products are sold across to 20 or more provinces and regions across the country, and also overseas.
4. The main applications aviation manufacturing, petrochemicals bridge, medical instruments, offshore, electronic field, automobile industry, parts processing, for fire pit and so on.
Our Advantage:
1. Help customer to design, making drawing;
2. Providing free samples+ dimension inspection report+ material report;
3. Checking raw material, and inform customer before mass production;
4. Informing customer production schedule weekly; torispherical end
5. Arrange shipment, and Inform customer in advance 7 days before finishing the order;
6. Before shipment, send the detailed product pictures, dimension inspection report, material report to customer;
7. Welcome customer inspection and the third party inspection;
8. Expressing original document;
9. Contact us for more information. torispherical end
Main Product:
Product Application:
Product Certificate:
FAQ:
Q: What's the information should I provide when inquiry?
A: If you have drawings, we will be entirely in accordance with production drawings, If you do not have the drawing, you can tell me the product data, There are several important data, such as material, type of head (We have elliptical head, hemispherical head, dished head, flat head, etc.), diameter, thickness, special tolerances or requirements, We can do the drawings according to your requirements, and you confirm that the final product drawings.
Q: what are surface treatment of the product? torispherical end
A: For carbon steel products, we sandblasting descaling product surface, For stainless steel products, we use acid to remove surface oil and impurities.
Q: How do you ensure the quality of products?
A: Our production staff is trained through national quality department, and obtain the corresponding certificate, with years of production and design experience.Weld must undergo X-ray inspection to ensure that no defects. torispherical en